New Jersey Long Distance Moving Experts
On-Time, Intact, Affordable… When your long-distance move starts or ends in New Jersey, Home Moving Solutions is available for both "door to door" or consolidation services. When you consider your NJ long distance movers, look no further then HMS.
With our impeccable coordination, thorough preparation, and reliable execution, HMS understands what it takes to deliver a stress-free NJ long distance moving experience. Our HMS dispatch team understands Long Distance Moving can be logistically much more complex than local relocation, and over the years has learned that a smooth run process depends greatly on all parties working together.
HMS AS YOUR NJ LONG DISTANCE MOVERS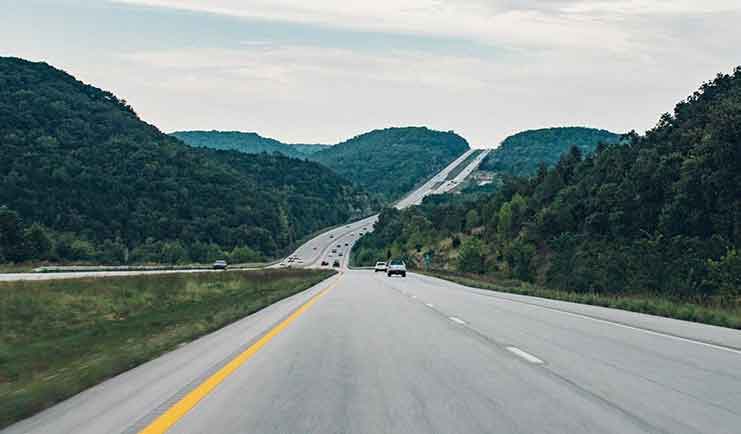 When considering your NJ Long Distance Movers, Home Moving Solutions is considered one of the premier innovative companies in NJ. If you're looking for a New Jersey Long Distance moving company that values your personal belongings, while providing you a 100% Guaranteed Price based on all the information provided by you, look no further! Home Moving Solutions treats each move as if it is our own and customizes each move based on your individual needs. If you want New Jersey's best long-distance movers, HMS has the residential & commercial moving experience, expertise, and local know-how to make your total experience smooth, worry free, and affordable.
While many long-distance moving companies will provide customers with a "sales" quote that is "non-binding", Home Moving Solutions will provide you a free onsite moving consultation and provide you a "binding", not to exceed fixed price. Since residents typically only move once every 5 – 10 years, they have limited experience in dealing with the "hard sell" long distance moving companies. These salespeople will tell you an extremely low price and then after loading your household goods on the truck, give you a final price that is double to three times the estimate, claiming additional costs for supplies, stairs, disassembling, ect.
When choosing your NJ Long Distance Movers, check their reviews on Google, Home Advisor or Yelp , make sure they are a NJ Licensed Mover, they are fully insured and when they give you a quote, it is not a sales tool to get your business only to have your estimate raised to an unaffordable amount after the move is complete, but a binding, "NOT TO EXCEED PRICE".
HAVE A MOVE COMING UP? LET HMS HELP!
CONTACT US TODAY FOR A NO OBLIGATION ESTIMATE!